Client Testimonials
Here's what our clients say..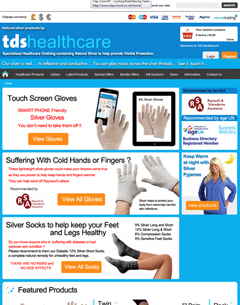 A few short testimonial notes regarding the very professional business experience that we have all enjoyed whilst working with Nick Fry at Five Creative during the during the past six years and the excellent continuous IT, technical support and training that we have received during this time. Prior to meeting Nick our initial online business was managed and hosted from Germany with all the corresponding issues of language, priorities, management and commitment. It was always difficult get anything done with any speed there was little feedback nor technical recommendations on how to improve the business.
During the period of our business association with Five Creative the online trading has experienced many major changes from building the first initial new online store and then over the past few years the upgrading of the main information website and online store all of which has been achieved seamlessly to avoid any disruption to online trading. Nick has technically overseen the growth of the TDS Healthcare online store business and the very recent further upgrading to keep the business in line with modern IT investment which is currently seeing outstanding sales growth year on year, exceeding all expectations.
Five Creative has helped to put our vision and business plan into reality and also gave us ideas and the technology as to how make it better. We have had support from Five Creative at all times for many things that we would otherwise have found impossible. Terry Warrener TDS Healthcare Ltd.
"We have adequate knowledge of computer systems but know what we want and can't always make it happen. Nick at fivecreative helped to put our vision into reality and give us some ideas as to how to better it. Since our site went live in 2006, Nick has been there to coordinate updates and advancements as the world of computers and smart phones have changed. We have had support at all times for the things that we find impossible. The value of fivecreative's service is way beyond any other technology support companies we have dealt with."

Chris Clarke, Director.